You will receive a notice from ShareFile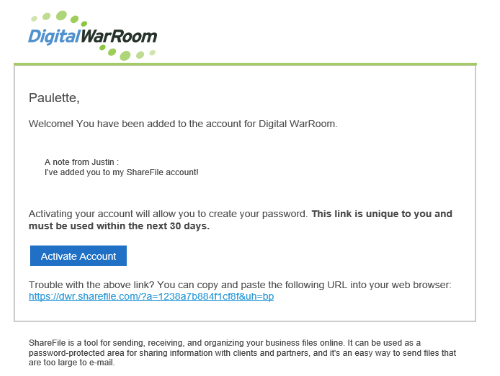 Click Activate Account and provide information and choose a password: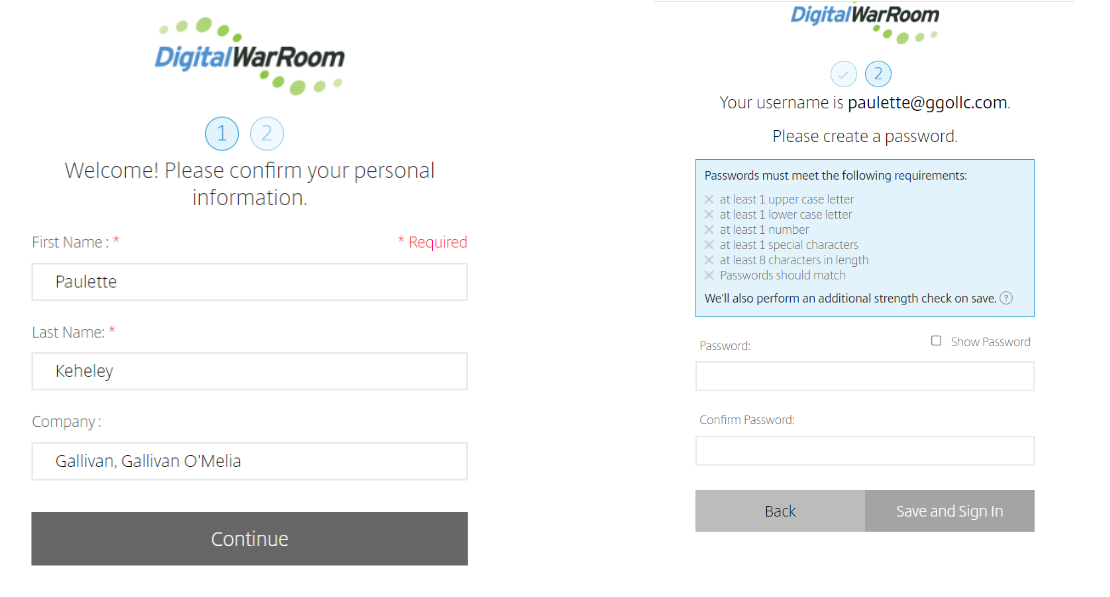 Double Click to Open Your Folder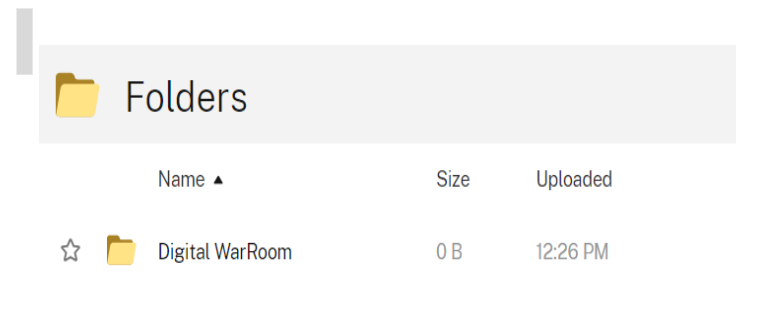 COMPRESS THE DATA VIA 7-ZIP OR OTHER COMPRESSION PROGRAM PRIOR TO UPLOAD! Drag and drop zipped files to the folder (we highly recommend zipping the documents first)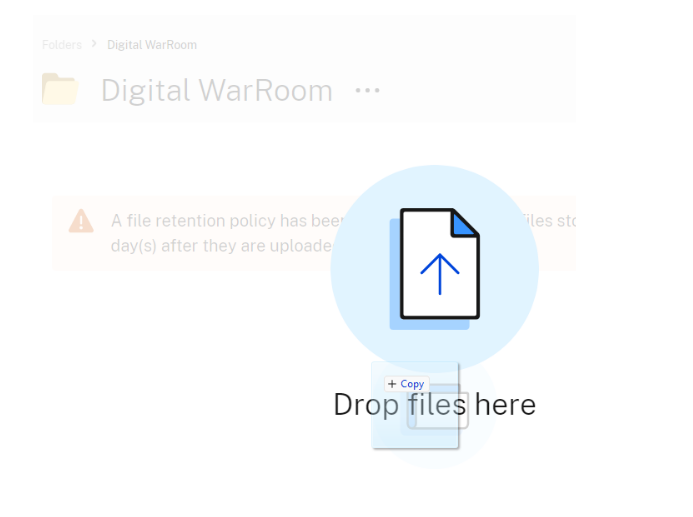 A progress bar will track the upload of the documents.

A shortcut is on the DWR Server Desktop to access ShareFile. Open from the Server to upload files for your local use and to download files for processing into DWR.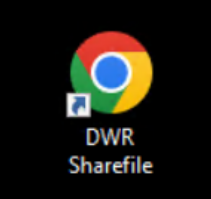 From the DWR Server, select the ShareFile file(s) to be downloaded. When selecting multiple files ShareFile will zip the files before downloading. When the files are already zipped, download each zip separately.

Be sure to select the XFER shortcut on your desktop to direct the documents to save:

Once the download is completed, documents can be processed into DWR.
See link below for details on how to process into DWR or email support@digitalwarroom.com to set up a Zoom session.
https://guru.digitalwarroom.com/docs/v105/index.html?add_documents.html