To optimize the performance of DWR PRO additional applications are required:
PDF Xchange for imaging PDFs

Irfanview for imaging TIFFs, JPGs, PNGs etc

Microsoft Office 2013 or 2016 for imaging Office documents

Alternatiff for viewing TIFF images in the Viewer
PDF Xchange is a free download available at
https://www.tracker-software.com/product/pdf-xchange-editor
After installing right click on a PDF and choose Open with…Chose another App: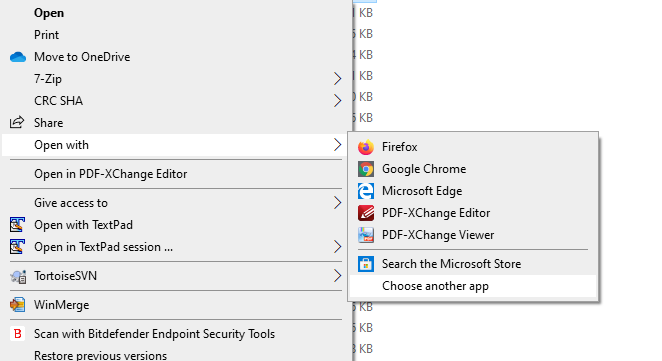 Check "Always use this app to open .pdf files" and click OK. This action sets PDF Xchange to be the Operating System default for PDFs and will be used by PRO for creating images of PDFs for production. This CANNOT be done by Adobe and must remain as the default in order to successfully image documents for production.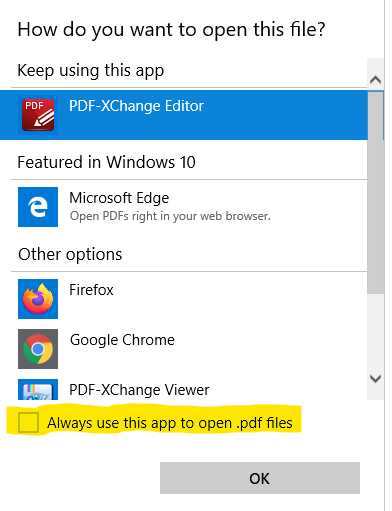 Open a PDF document in PDF Xchange selecting File – Print and print a document to the DWR Printer using the print settings for the data. We recommend Type – Fit to Printer Margins and to Auto-Rotate. Choose the Digital WarRoom Printer and click print.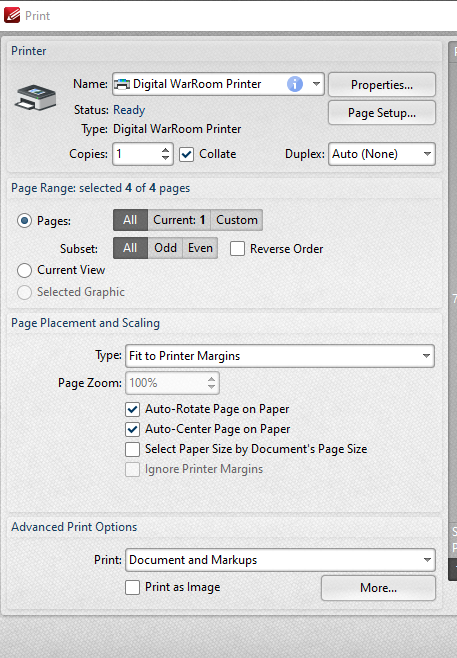 Irfanview is a free tool for viewing and printing image files and is available at www.irfanview.com. Once installed repeat the steps to Open With…using any TIFF file on your system.
Go to File – Print and set the print settings for the TIFF printing to the Digital WarRoom Printer.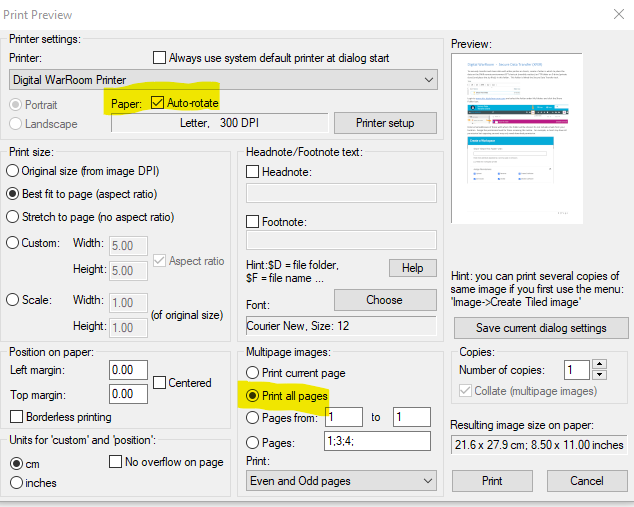 Alternatiff is a free program available at https://www.alternatiff.com/
Create a Alternatiff folder under C:\Program Files and unzipped the installer to this location. Right click and install as administrator.
Finally be sure that machine which houses Digital WarRoom PRO has access to a compatible version of Microsoft Office.