BEFORE UPLOADING ANY DATA PLEASE ZIP THE FOLDER FOR TRANSFER.
To transfer data from a local system to the DWR servers for processing, login to the ShareFile account provided by DWR.
Select the "!Process Into DWR" folder within the ShareFile folder assigned to the account.
Inside this folder will be a folder for each DWR matter for your contact. Open the file for the matter into which the data will be processed. Drag and drop data into that folder: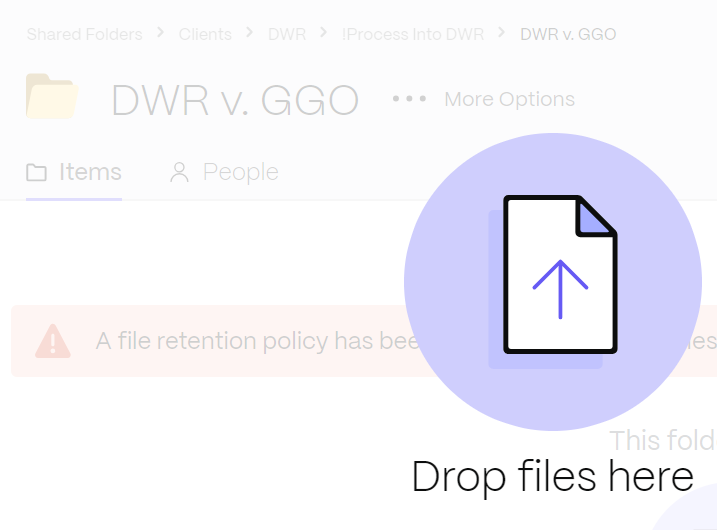 Once the upload is completed, go to the DWR server and open the XFER shortcut on your desktop. The transfer to the DWR server may take some time depending on the size of the data set.
Open the "!Uploaded" folder and locate the folder for the matter to which data was uploaded to ShareFile.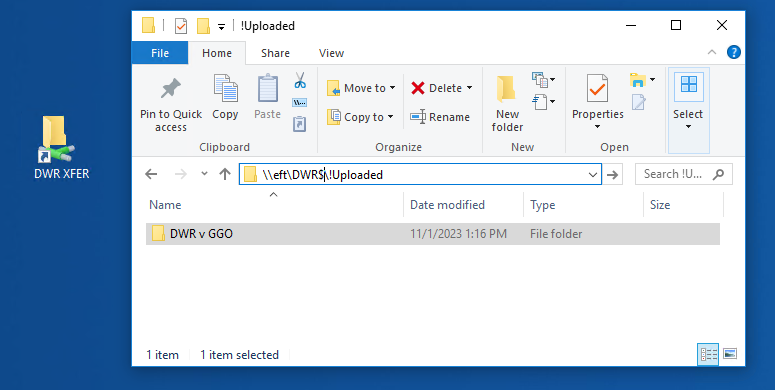 A temporary file will appear in the XFER location while the data is downloading from ShareFile. Once the file appears as it was uploaded it is ready for processing.
Unzip the data and process from this location.